Premium handfelted slippers from Nepal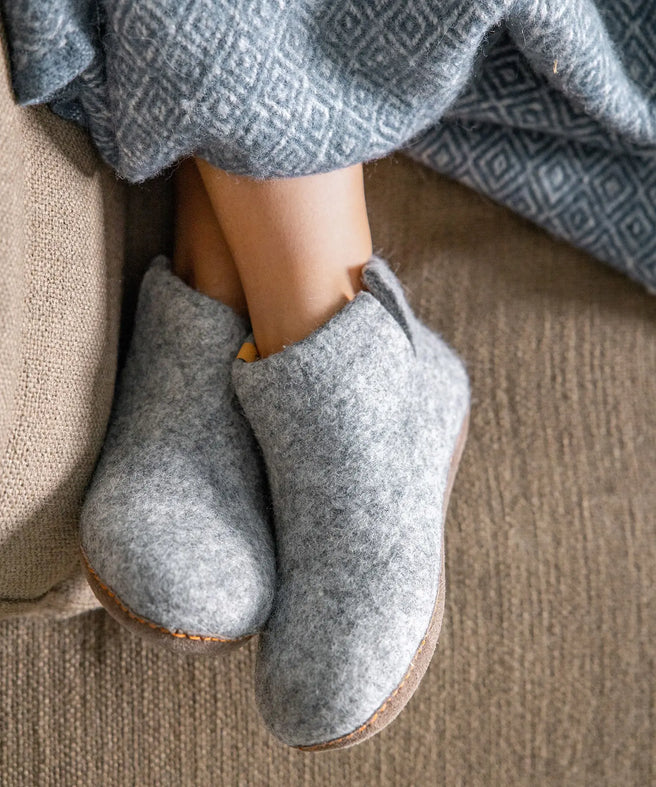 Exceptional comfort
Breathable and temperature regulating. The one-piece Tofvel is made of 100% natural wool felt from free-grazing sheep.
The wool felt keeps feet warm during cold days, but has a cooling effect during warmer days. For optimum durability and grip, the underside is finished with a calfskin or rubber sole.
Sustainable production
Our products are manufactured sustainably and eco-friendly. Our wool is hand-washed without chemicals. 100% vegetable-tanned leather is used for the sole. The rubber is partially recycled and we use a natural glue without solvents.